Houston Dedicated Servers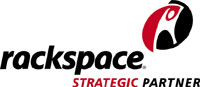 Rackspace
and
Advanced Web Site Publishing
Partnership offer the highest quality of Dedicated Server performance and Support.
Rackspace delivers mission critical hosting solutions for our customers. You could dedicate precious time, resources and expertise to doing all the day-to-day tasks necessary to keep your servers, hardware and network up and running optimally. Or you could choose to let the experts at Rackspace do it for you.
Rackspace offers:
The Fanatical Support Promise™ - our commitment to you. And it's not an empty promise with nothing behind it. It's actually part of our Master Service Agreement.


Hosting With No Worries - unlike colocation hosting and other low-end hosting providers, Rackspace immediately reduces the strain on your IT people by taking on the day-to-day burdens of constantly and fully managing a web environment.
Very Live, 24x7x365 Support - we don't mean one person manning the desks at 2:00AM. It's teams of experts working at any time on any day.


Your Very Own Dedicated Team - you will know your dedicated Rackspace Support Team and, they'll know you. More importantly, the team is built around your needs, not ours.


Experts by Any Definition - hundreds of certified experts, consistent industry awards and recognition and strong technology partnerships.


100% Network Uptime Guarantee - our Zero-Downtime Network™ guarantees you get nothing less than 100% Network Uptime. We're so confident in our guarantee that we didn't have to fill it with loopholes.


1-Hour Hardware Replacement Guarantee - sooner or later hardware will break. When it breaks at Rackspace, it's usually fixed before you even know something is wrong.
As a customer of Advanced Web Site Publishing, you benefit from our partnership with Rackspace with special discounts and incentives. Get the peace of mind that comes with knowing that your mission critical IT needs are in expert hands. Fill out this short form and we'll get back to you ASAP!