Austin Search Engine Optimization
SEO That Means Business
Our Austin Search Engine Optimization plans work for new and existing websites that are trying to gain ground in the competitive space on the search engine results pages. We use our 20 + years of experience and proven SEO methodology to improve your site's ranking for specific keyword search phrases in search engines like Google and Bing.
Your website can be the single most effective marketing tool your company has. It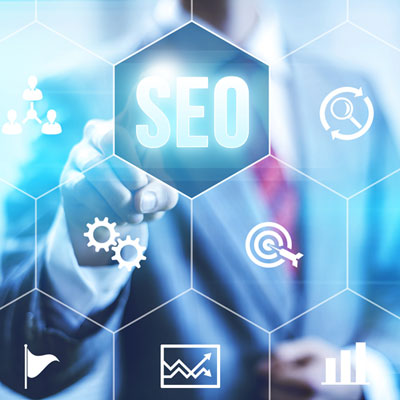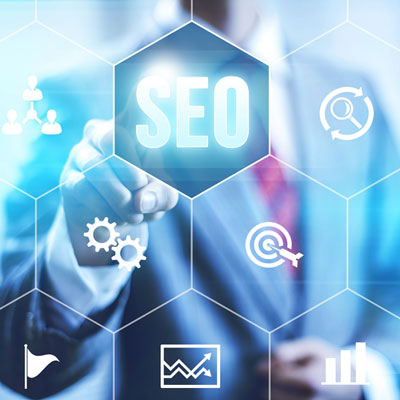 gives you direct access to new customers at a fraction of the cost of traditional advertising and marketing campaigns.
However, even the best website design and marketing message are ineffective if potential customers can't find it.
We work closely with you to understand your business needs and goals before establishing a strategy and implementing the best Austin Search Engine Optimization marketing plan for you. To achieve your marketing goals, we employ only sound, proven, ethical SEO techniques, and marketing strategies. We then follow our proven search engine optimization  methodology.
We also offer SEO plans for existing websites that once had excellent positioning in the search engines but have dropped out of the top organic search results. We can discover why you have fallen and provide a plan to get you back on track.
To complement your Search Engine Optimization effort, we highly recommend our Search Engine Marketing, Local Search, Social marketing plans, and Core Web Vitals review.  The combination of these plans gives you maximum online coverage and can provide immediate traffic to your site once implemented.
Search Engine Optimization is the foundation of any online marketing plan.  You want to get your site optimized for your top keyword phrases as soon as possible since the effect does not take place immediately.  For immediate results, we recommend Google Ads AKA Search Engine Marketing.
See more details on our complete Online Marketing Suite.
Small Business Affordable
All of our SEO marketing and SEO consulting plans are small-medium size business affordable. We love helping you compete with the big players. Our online marketing service is one of the most affordable advertising investments any company can make. Let us put our 20 + years of experience in optimizing and marketing websites to work for you.
Contact us for a free, professional search engine optimization and marketing consultation.
"After building our own website we thought we did everything right and were excited to see the results. Well, after months of crickets chirping and very minimal web site traffic, we decided to get serious and call AWSP. After spending several hours getting to know our company and industry, AWSP rebuilt our site from the ground up and provided us with a great looking but more importantly, highly efficient and searchable website. They implemented their search engine optimization and marketing plan and started to see high Google search rankings, higher website traffic and most importantly new business directly contributed from AWSP's work.
I would highly recommend AWSP to any business, big or small, looking to increase their website potential."
"I have hired Keith Hickman, owner of Advanced Web Site Publishing, to optimize a retail website (thecasketplace.com) with outstanding organic placement rankings results on Google. I have since hired Keith again to work on another project where he has begun the work of optimizing and configuring the site for maximum organic search placement and consumer appeal. The type of work Keith does is behind the scenes and requires confidence on the part of you, the client, to trust, be patient, and have confidence that an investment in Keith will pay off. In today's world of fast talking IT sales pitches, and undelivered results, Keith is a rare departure and for me has been true to his word on every representation he has made. I have not been paid to render this endorsement.
Top qualities: Great Results, Expert, Good Value"
"Keith and his design team have put together a great website for my law office. During the time Keith has been optimizing my site, the online portion of my business has increased from 10% to 70%. I currently have first page positioning in Google for my highest query terms. I highly recommend him for Web design and Search Engine Optimization"
"For the first company, the SEO/SEM campaign took our small, home based business and turned it into a company that generates $750,000 over the first full year of SEO. We expect our business to generate >$1 Million of revenue this year. To give you a feel for how great an impact this has had on our company, our lives and our manufacturer, out of 400 distributors that our manufacturer deals with, we are now the manufacturer's #1 distributor. We are not just barely ahead of the #2 distributor either…we are 6 times larger than their #2 distributor (and this happened over a period of one year). Right now, every time the manufacturer ships 3 products, one of them is to one of our customers. This means we account for 1/3 of their entire business worldwide. That number is growing and growing also."
Note: This is an excerpt of the full testimonial.