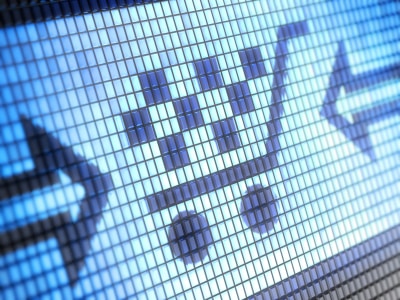 eCommerce Checklist – Are you Ready?
Thinking about selling a product, a product line or a variety of products on your Web site?  Here are a few things you will need to think about before and during the process of setting up your eCommerce Web site.
Choose the Right Shopping Cart Software
There are many off the shelf eCommerce solutions.  Some are free (open source) and some aren't.  You want to choose a cart that:
1.  Has all the features you need now and in the future
2.  Is constantly updated,  upgraded, patched and improved
3.  Is supported by a development team.
4.  Is Secure.
There's nothing worse than purchasing shopping cart software and then being unable to reach the developers or support when you have a problem.
Budget
You must determine what you are willing to spend for the options and functionality you need.
Shopping cart software costs range from free to tens of thousands of dollars. Developing a custom cart from the ground up can cost even more.
The free options may sound good at first until you run into problems or need support that is non-existent.  Which leads us to…
Support
Support of a cart is the probably the most important aspect. If you have a problem, (and you will) does the software provider provide live support?
Do they have a phone number on the site for support?
Do they charge for support?
You may be surprised by the number of software providers that do not even provide a phone number.
Cart/Server Setup
The shopping cart should be professionally installed on your server by a qualified server admin or the cart software programmer.  There are typically many server/cart configuration options that can be very confusing if you are not familiar with the environment.
A database will also need to be setup and tied into your cart.
Also be sure to choose a cart that is compatible with your server operating system.  Typically, Linux servers will run PHP and Perl solutions and Windows servers will use .ASP and .NET applications.
Choose whom you will use to ship your product
Typical Options:
UPS
FedEx
USPS (United States Postal Service)
DHL
Choose how you will calculate shipping cost
Some options would be:
Live rate lookup
Weight based table
Price based table
Live Rate Lookup
Our shopping cart software supports Live shipping rate lookup.  This means that it will return a shipping cost to the customer based on the actual product weight plus packaging.
(Setup varies depending on service selected)
We recommend the live lookup option if possible.
You will need to provide the weight for each product. (Including packaging)
Weight-Based Table
Alternately, you can use a weight-based table.
Weight-based Table Example:
Total Order size (weight) Shipping Price
0 – 29.99 = $9.50
30 – 59.99 = $4.50
60.00 and up Free ($0)
Cost-Based Table
If you choose shipping rate by cost of the product, you will need to setup a shipping rate table and associated costs.
Example of a Cost-based shipping table.
Total Order size (dollars) Shipping Price
$0-$24.95 = $9.00
$24.96-$49.99 = $5.00
$50.00 and up Free ($0)
Note:  The free is just an example of what you can offer.  You do not have to offer free shipping.
How will the package arrive at the shipping office?
Shipper picks up package from you on a regular basis
You deliver the package to the shipping office
This will impact your shipping cost.
Things to consider:
Package size can impact cost of shipping
Handling charge.  You have the option to add a handling charge
What countries will you ship to?
Note:  Shipping is a VERY important aspect of setting up your eCommerce shop.  Setting shipping rates too high is one of the leading causes of shopping cart abandonment.
Product Categories
You will need to determine how many product categories you are going to need and how many products will be in each category.  It's best to start of small and add products over time.
Product Images
You will need product images.
We recommend a professional photographer.  It is essential that your photos be of top quality.  In some cases you may be able to get them from the manufacturer.
A poor quality image looks unprofessional and will not help sell your product.
However, if you choose to take the photos yourself, try and follow these guidelines
Use light backdrops (not white)
Try and use natural sunlight or studio lights that produce no shadows
You will need a thumbnail image and a larger detailed image.  There is a variety of good photo editing software on the market.  Paint Shop Pro is a good low cost, multi-purpose editor.
Adobe Photoshop is the top of the line software tool for photo editing, retouching and compressing your images.  The choice of professionals.
Photo Naming Convention
Be sure and categorize the images and give them descriptive names.  If you use numbers, be sure that they correlate with the product description detail "Photo Name" (see below).  Typically save in .JPG format.
Delivery Options (if we are doing the work)
Burn to a CD or DVD and mail to us
Zip and email (if less than 5 megs)
FTP – Publish on your site in a specified directory and give us FTP access
Product Description
For each product, you will need a written description.
You will need a Short description (one sentence) and a Long description (paragraph or more).
You want to attract and intrigue potential shoppers so be sure to use interesting copy that is full of adjectives and possibly a bullet list of features in the long description.
Product Details
Depending on the cart used, you may have to adhere to the following format.  Use a Word document or Excel worksheet for each category. Please name the document/worksheet relevant to the category, i.e. name it Widgets if the category is Widgets.
Category:
Item Name:
Description Short:
Description Long:
Photo Name:
Item or product #:
Sort Code:
Shipping Weight:
Price:
Keywords associated with the product:
Options: (color/size/scent/etc.): (If applicable)
(If we are doing your work, please submit all the products and images at one time.)
Merchant Account/Taking Payments
What is needed to accept credit cards online?
You will need a merchant account and a payment gateway.
Options:
A.    If applicable, use your existing merchant account and setup an authorization gateway (authorize.net, Linkpoint, etc.) that will interface with your merchant account through your cart and handle the transactions in real time.
B.    Setup a new merchant account and payment gateway.  This is the most professional setup and will instill confidence in your customers.
C.    Interface with PayPal.   We consider this a stop gat measure until you get your merchant account and payment gateway setup.  Many people use PayPal as an entry point for eCommerce or selling products at lower volumes.
Security
All transactions should be encrypted via SSL (Secure Socket Layer) This requires a security certificate to be installed on the server.  There is a variety of SSL vendors such as Verisign, Thawte, GeoTrust and many more.  This is absolutely essential for any site accepting credit card payments online.
Other configurations
Take your time and go through all the configuration options.  Shopping carts are complex programs and there are often 10 or more page of configuration options.  Each option should be reviewed to determine if it's right for your store/product.
Ultimately, setting up an eCommerce solution takes a lot of thought, time and effort.  Advanced Web Site Publishing has setup hundreds of eCommerce solutions. We are also experienced in all facets of running an eCommerce site.  Let us recommend the correct solution for you.
Contact [email protected] for more information.
https://www.awsp.com/wp-content/uploads/2015/09/cart-orig.jpg
300
400
Keith Hickman
https://awsp.com/wp-content/uploads/2019/12/awsp-logo5.png
Keith Hickman
2015-09-22 03:59:29
2018-02-05 21:30:11
eCommerce Checklist – Are you Ready?