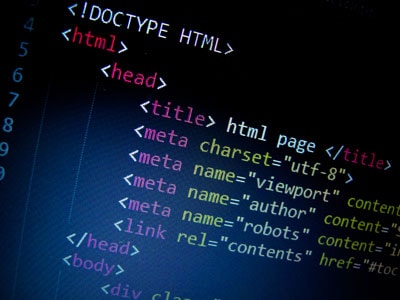 What is a Search Engine Friendly Web Site?
What is a Search Engine Friendly Website Design?
We are often asked, what does "search engine friendly design" mean?
It is essentially a website that is designed with no barriers that would block or reduce the effectiveness of the search engine bots (automated programs) from spidering or collecting important information from a Website and writing the information back to it's database.
Many customer Websites we encounter have substantial barriers that must be eliminated before optimization can occur.
Furthermore, a search engine friendly site must adhere to the guidelines set forth by the search engines.
Google's Webmaster guidelines can be found at http://www.google.com/support/webmasters/bin/answer.py?answer=35769
Some common barriers to avoid are:
Frames – This prevents effective crawling/indexing of the site
Splash or intro pages – Your home page is the most relevant to the search engines, don't reduce your chances of being found by adding an intro (barrier) page.  Better idea: Integrate the element into into front page.
Lots of images and little written copy – There is nothing for the search engine to index or"grab" onto. Written copy is king for SEO!
Database driven sites using long, obfuscated query strings or Session ID's. Search engines have hard time following these types of links. Some simple query strings are acceptable.
JavaScript navigation – While most search engine can follow JavaScript now, we recommend using CSS when applicable.
Avoid using Image maps
Trashy or incorrect Markup code – Make sure you code is clean!
Some elements that make up a search engine friendly site are:
All search engine relevant code is in place. Title tags, meta tags, H1, H2, tags, Alt tags, Bold tags Etc.
Effective, logical navigation elements
Use of heading and subheading tags
Copy that is creatively written for the end user but is also optimized for the keywords selected
Use styles instead of images where possible
Correct file naming conventions
Sitemap and/or Footer nav with regular hyperlinked text
Advanced Web Site Publishing designs all of our website to search engine friendly guidelines unless we are specifically required not to do so by the customer.
The most effective marketing campaign is one where we have the opportunity to build the site from the ground up using our search engine friendly process and then implement a search engine optimization campaign. This ensures everything is correct right out of the gate.
That being said, we have been able to bring the majority of site we work on into compliance by revising the architecture of the site.
For more information contact us.
https://www.awsp.com/wp-content/uploads/2015/10/SearchFriendly.jpg
300
400
Keith Hickman
https://awsp.com/wp-content/uploads/2019/12/awsp-logo5.png
Keith Hickman
2015-10-25 20:50:04
2015-11-03 05:51:41
What is a Search Engine Friendly Web Site?